Newsletters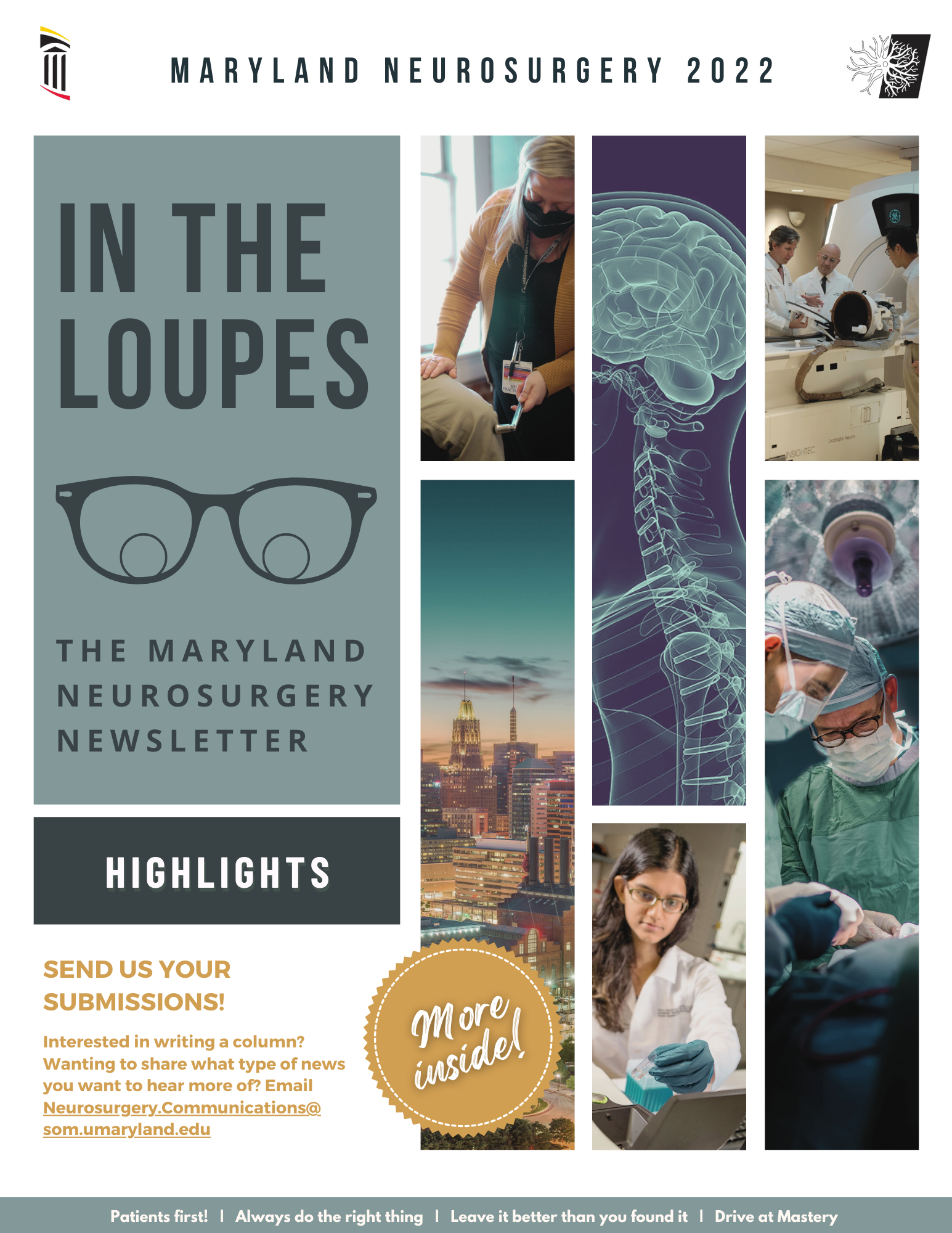 In The Loupes
Maryland Neurosurgery Newsletter
In The Loupes is a monthly newsletter intended to share news within the department and strengthen its culture, as well as highlight exciting and notable achievements, publications, honors, and awards of Maryland Neurosurgery. Written and distributed by Media & Events Specialist, Rachel McGowan (rcmcgowan@som.umaryland.edu).
2023 Winter Speccial Edition | Issue 24 (Current Issue)
Highlights:
Department Highlights
Grants & Awards
Research Highlights
Newsworthy!
---
Clinical Neurosciences Update Newsletter
This yearly publication is a culmination of the most up-to-date Neuroscience (the Departments of Neurosurgery and Neurology) news, research, clinical highlights, studies, and more.
Fall 2019 (most recent issue)
Interactive Flipbook | Download PDF
Highlights:
Movement Disorders Center
MDC Research
At the Cellular Root of Parkinson's Disease
Covering the First State
Targeting Brain Tumors - and More